AJKA-I Executive Committee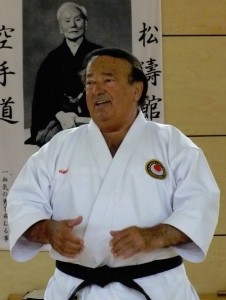 Leslie Safar - 9th DAN
International Technical Director
AJKA-I Chief Instructor - Europe
Leslie Safar, AJKA-I co-founder, has practiced Shotokan karate since 1958. He is well known on both sides of the Atlantic for his mastery as an instructor, his intense focus on the core technical principles of Shotokan Karate, and the development of instructor training programs dedicated to building the total instructor. Sensei Safar tours the United States on a regular basis, but spends the majority of his time teaching, directing, and developing AJKA-I karate in Hungary, and throughout Europe.
Visit http://americanjka.org/ to find out more about the AJKA in Hungary and Europe, or write Sensei Safar directly at: sensei -dot- safar -at- ajka-i -dot- com.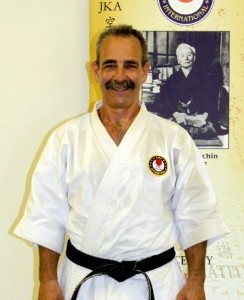 Edmond Otis - 8th DAN
International Chairman
AJKA-I Chief Instructor - North America
Edmond Otis has practiced Shotokan karate since 1967, and is internationally known as a competitor, instructor, coach, and judge. He is acclaimed for his innovative and dynamic teaching style, and is considered by many to be one of the premier karate instructors of his generation. Sensei Otis currently divides his time between the US and New Zealand, and travels extensively for the AJKA-I, conducting seminars that focus on all aspects of karate practice. He directs the West Coast AJKA-I Instructor Training Program.
Visiting Southern California or New Zealand? Train with Sensei Otis! Contact him at sensei -dot- otis -at- ajka-i -dot- com.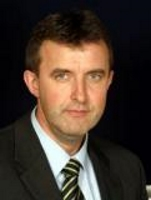 Palkovics Laszlo
AJKA-I European President
In addition to being a devoted admirer of technical wonders, László Palkovics took up karate in 1982. Since then, he has been studying this sport with some interruptions, returning to intensive practice 3 years ago. He is a brown-belt, he trains at and heads the Alba Control Karate Club.
László Palkovics graduated from the Technical University of Budapest in 1989, as an automotive engineer. After achieving the degree of Candidate at technical sciences, he became a doctor of the Hungarian Academy of Science and a university lecturer. He was promoted to the leading position at the Automotive Engineering Department of the TUB in 1994. One year afterwards he was appointed the Electronic System Development Director of the R&D institute of Knorr-Bremse. His areas of research are: motor vehicle dynamics and stability, applied regulation theory, modeling vehicle systems. He is the Secretary General of the Hungarian Motor Vehicle Association, a position he fills as a volunteer. He speaks Russian, English, German and Italian, the first three fluently.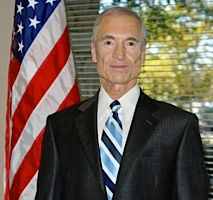 Bob Tomasulo
AJKA-I North America President
I began studying traditional karate in 1971. I have studied several styles of karate, but most of my training years have been spent studying Shotokan Karate. (Shotokan has become my passion). I received my Instructor/Examiner Certification from Sensei Leslie B. Safar – 9thDAN, who trained under Sensei Masatoshi Nakayama. I am proud to say that my training under Sensei Safar has given me direct lineage to Sensei Funakoshi, the Founding Father of Shotokan Karate.
I have also trained under Sensei Edmond Otis – 8th DAN, and I have benefited greatly from his knowledge and expertise as well. They are two of the most knowledgeable and important Shotokan Karate instructors alive today. Also, I have benefited greatly from have trained with Sensei Rob DeAngelis – 7th DAN for over 20 years. My greatest reward comes from being able to share the knowledge gained from these influential instructors with the other members of our organization.
Contact Bob at sensei -dot- tomasulo -at- ajka-i -dot- com.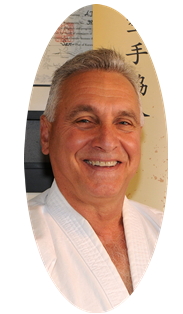 Salvatore Lopresti - 8th Dan
Director of Club Recruitment & Development
Sensei Lopresti started training in Shotokan Karate in 1972 under Mr. Leslie Safar at the South Jersey Karate School. Mr. Lopresti received his Shodan in 1976 from ISKF and JKA Chief Instructor Teriyuki Okazaki Sensei and continued to train under Sensei Safar. In 1977 Mr. Lopresti attained the rank of Nidan and entered the ISKF and JKA instructors training program at the Philadelphia Karate Club of Okazaki Sensei. Mr. Lopresti received his Sandan in 1979 from Okazaki Sensei and continued his competition career which spanned from 1974 to 1986. He achieved his Yondan in 1982 from Okazaki Sensei and continued his training and study of the Arts and received his Godan in 1995 from Osamu Ozawa Sensei. In 1999, he received his Rokudan (6th Degree Black Belt.) Mr. Lopresti can be reached directly at lopresti -at- ajkai-usa -dot- com.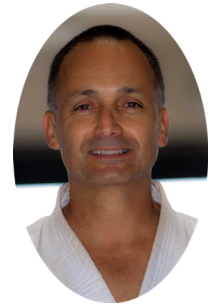 Sensei Avi Azoulay - 7th Dan
Senior National Advisor
started training in 1972 in his native land of Israel and has trained under the guidance of top instructors such as Satoshi Miyazaki (JKA Belgium), Alex Sternberg, Ray Dalke, Milorad V. Sricevic MD., and currently draws from Sensei Safar and Sensei Otis vast knowledge and experience. In addition to practicing and studying Shotokan Karate, he studied Judo, Jiu Jitsu and Aikido that were offered in the same dojo in his hometown. Sensei Azoulay can be reached directly at azoulay -at- ajkai-usa -dot- com.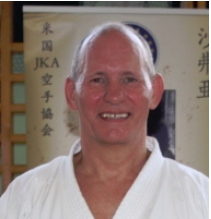 Kohl
AJKA-I Regional Director of Germany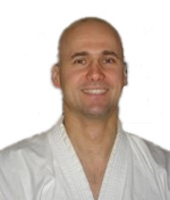 Csakvari Laszlo - 7th Dan
Senior Instructor: responsible for organization of all association event's. Hi is one of the 5 senior instructors to hold this dan rank all over the world.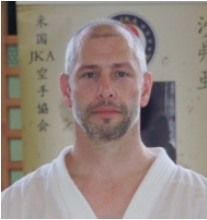 Rob DeAngelis - 7th Dan
USA East Coast Director
Director AJKA-I East Coast National Training Center
Director East Coast AJKA-I Instructor Training Program
Rob DeAngelis' passion is to share his love of karate with his students through personalized, motivating and insightful instruction. His focus is on conveying the importance of details and how they come together to produce powerful techniques and confident students. A successful veteran of national and international competition, Sensei DeAngelis is Director of the AJKA-I East Coast Training Center - The Solbury Club, in Buckingham, PA - www.SoleburyClubKarate.com, and also the AJKA-I East Coast Instructor Training Program. You can contact Sensei DeAngelis directly at rdeangelis -at- thesoleburyclub -dot- com & AmericanJKA-PA.com & KarateThrows.com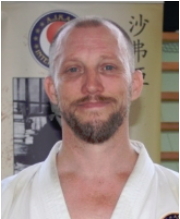 Kevin Warner - 7th Dan
Director AJKA-I West Coast National Training Center
National Technical Committee

Kevin Warner has practiced traditional karate for over 25 years. An international competitor, he has won numerous national sparring and form championships. In 1997, he captured an individual bronze medal at World Shotokan Karate Championships, and in 2002, at the KWF World Championships. Sensei Warner is Director of the AJKA-I's West Coast Training Center, at the University of California, Riverside. Contact Sensei Warner directly at kwarner520 -at- gmail -dot- com.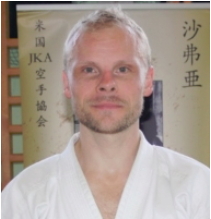 Ladislav Pokorny
Regional Director of Csk Republik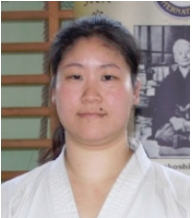 Amy Hung – 4th DAN
USA Membership Director.
A national and international competitor, she has competed in numerous competitions at the local, national and international level. Senpai Hung graduated from UC Riverside with a Bachelor's degree in Business Administration in 2007 to help with the organization and dojos day to day operations.Titles include multi-time female kata champion at the Riverside Shotokan Karate Championships and the AJKA-I America's Cup.Amy Hung can be reached at hung -at- ajkai-usa -dot- com.