AJKA-I Instructor Training
Introducing the American JKA Karate Association
Instructor Training Program
This program is designed to train qualified Karate Instructors in the methods of techniques of true Shotokan Karate, including physical and theoretical applications. The purpose is to enable the individual to present karate in a professional manner, consistent with the highest standards of the American JKA Karate Association.
The program is scheduled as a two-year course, and will include two subject reports and a four hour class every three months. Each instructor trainee report will be graded and accepted or rejected based on the correctness of content.
The completion of the reports, research papers and essay exam will determine the length of the program. All reports must be completed and the trainee must achieve the rank of San-Dan before an instructor certificate is issued.
Complete AJKA-I Instructor Training Course
Now Available to Purchase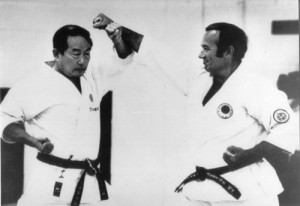 Written and produced by Sensei Leslie Safar, with the help of other AJKA-I Executive Committee members, this course contains top level Karate Instructor knowledge presented via video, audio and text documents.
Years of Karate instruction experience is now available to any serious Karate practitioners and/or instructors.
The material is presented in a way that only Sensei Safar can deliver it.
Get your copy today. (order online below)
Sensei Safar - A Short Bio
Sensei Safar presently holds 9th Dan and he served as International Technical Director, for AJKA-I He is also Chief Instructor of European Branch of AJKA-I Sensei Safar is proud for being a co-founder of AJKA-I He has been practicing Shotokan karate since 1958.
Sensei Safar is well known to the karate world on both sides of the Atlantic Ocean for his mastery as an instructor, his intense focus on the core technical principles of Shotokan Karate, and the development of instructor training programs, dedicated to building the total karate instructor.
At the present time Sensei Safar frequently teaches in the United States, and spends the majority of his time teaching, directing, and developing A.J.K.A karate in Hungary and throughout Europe.
Fifty years has passed since Sensei Safar first began to practice karate. His first instructor was Toshio Sigurja from Kato University, a Nidan at that time. Sensei Sigurja was an exchange student at Pennsylvania University. He completed his study and returned back to Japan. Sensei Safar then began his long lasting study of Shotokan Karate with Sensei Teruyuki Okazaki.
During the many years he spent with Sensei Okazaki, Sensei Safar had the opportunity to meet and study with some of the world's greatest karate instructors; Sensei Nishiyama, Sensei Kase, Sensei Shirai, Sensei Enoeda, Sensei Kanazawa, Sensei Mori and many more.
As a competitor, Sensei Safar won the ISKF East Coast Championship, four years in a row. As a coach he trained many East Coast and National champion teams through the years that he taught at the South Jersey Karate Club, one of the first and oldest Karate Clubs in the US.
The Instructor Training Program
Purchase your copy of this one-of-a-kind course today. Simply use the order form below. PayPal handles the payment via credit card or a PayPal account. Please direct any questions to Sensei Safar at sensei -dot- safar -at- ajka-i -dot- com. As a purchaser, via this website, you will receive any updates and/or additions automatically.
The American JKA Karate Association
Instructor Training Program
Click Here to access online payment form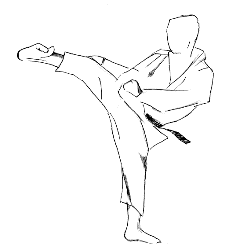 The Actual Program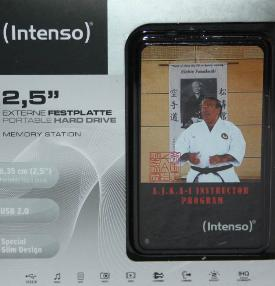 Course materials are delivered to you on a brand new Intenso external hard drive. Updates sent via upload links or email
Order yours today and become a proud owner of this Top-Level Shotokan Instructor Knowledge.
Leslie B. Safar
AJKA-I Technical Director