AJKA International – Shotokan Masters Seminar Series
American JKA International
JKA Style Shotokan Karate
Shotokan Masters Seminar Series


Sensei John Hanratty; Sensei Rob DeAngelis; Sensei Kevin Warner


Saturday 2/28/2015 – 10 am – 1 pm – Fee $50.00




@ Goshin Ryu Karate Center




35 Locust Street, Brooklyn NY 718– 218-7117
Kata & Application—using advance self defense techniques
Partner Drills for developing Timing, Distancing and Positioning Kumite, Tournament and Self-Defense applications
John Hanratty – 8th Dan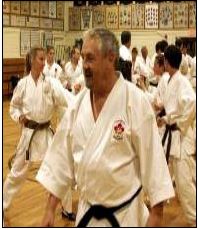 AJKA-I Chairman of North American Technical Committee, Chief Instructor and Presi-dent – Canadian Shotokan Karate Association, V. President for WSKA
John Hanratty has been training and teaching Shotokan Karate for over 45 years. Originally from the KUGB and the Red Triangle Dojo in England, he has devoted his energies to devel-oping Shotokan in Canada and throughout North America. Sensei Hanratty is renowned for his motivational skills, communication and teaching methods, plus an in-depth knowledge of Karate history, application and technique.
Rob DeAngelis – 7th Dan – Karate Throws.com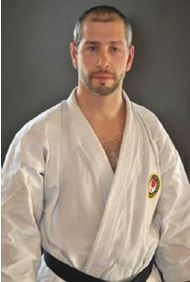 National Technical Committee
Director AJKA-I East Coast National Training Center
Director East Coast AJKA-I Instructor Training Program
Rob DeAngelis' passion is to share his love of karate with his students through personalized, motivating and insightful instruction. His focus is on conveying the importance of details and how they come together to produce powerful techniques and confident students. A suc-cessful veteran of national and international competition, Sensei DeAngelis is Director of the AJKA-I East Coast Training Center – The Solebury Club, in Buckingham, PA and also the AJKA-I East Coast Instructor Training Program.
Kevin Warner – 7th Dan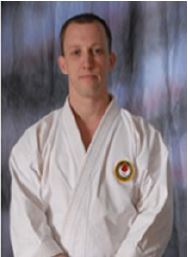 National Technical Committee
Director AJKA-I West Coast National Training Center
Kevin Warner has practiced traditional karate for over 35 years. An international competi-tor, he has won numerous national Kumite and Kata championships. In 1997, he captured an individual bronze medal at World Shotokan Karate Championships, and in 2002, at the KWF World Championships. Sensei Warner is Director of the AJKA-I's West Coast Train-ing Center, at the University of California, Riverside.