AJKAI Instructor and General Training Camp – Gyula
Camp schedule
| | | | | |
| --- | --- | --- | --- | --- |
| Wednesday | from 10:00 | to 16:00 | Registration | TBD |
| Wednesday | from 13:00 | to 14:30 | Instructor meeting | Sensei's apartment |
| Wednesday | from 19:30 | to 21:00 | Opening General Training | Sport Centre |
| Thursday | from 7:30 | to 8:30 | Breakfast | at the Hotel |
| Thursday | from 10:00 | to 11:00 | General Class | Sport Centre |
| Thursday | from 11:15 | to 12:15 | Instructor Class | Sport Centre |
| Thursday | from 12:30 | to 14:00 | Lunch | Geza's Kitchen |
| Thursday | from 16:00 | to 17:00 | General Class | Sport Centre |
| Thursday | from 17:15 | to 18:15 | Instructor Class | Sport Centre |
| Thursday | from 19:30 | to 21:00 | Supper | Geza's Kitchen |
| Friday | from 7:30 | to 8:30 | Breakfast | at the Hotel |
| Friday | from 10:00 | to 11:00 | General Class | Sport Centre |
| Friday | from 11:15 | to 12:15 | Instructor Class | Sport Centre |
| Friday | from 12:30 | to 14:00 | Lunch | Geza's Kitchen |
| Friday | from 16:00 | to 17:00 | General Class | Sport Centre |
| Friday | from 17:15 | to 18:15 | Instructor Class | Sport Centre |
| Friday | from 19:30 | to 21:00 | Supper | Geza's Kitchen |
| Saturday | from 7:30 | to 8:30 | Breakfast | at the Hotel |
| Saturday | from 10:00 | to 11:00 | General Class | Sport Centre |
| Saturday | from 11:15 | to 12:15 | Instructor Class | Sport Centre |
| Saturday | from 12:30 | to 14:00 | Lunch | Geza's Kitchen |
| Saturday | from 15:00 | to 16:30 | Dan examination | Sport Centre |
| Saturday | from 19:30 | to next morning 😉 | AJKA-I Camp Party | Culture Centre |
Venue

Gyula town is a holiday resort having 35 thousand inhabitants in the southeast part of Hungary, 220 km far from Budapest.
However for us, who live here, it is more. We worship our town as parochialists. We are proud of our culture, history, thermal water of curative power, physical and natural environment: buildings, trees, flowers and waters. We enjoy our inner town, the many-many programmes and the bustle. Thanks to Gyula we feel in this place so, even in the everyday life that WE ARE ON OUR SUMMER HOLIDAY!
Travel
You can reach Gyula City from Budapest Liszt Ferenc International Airport by: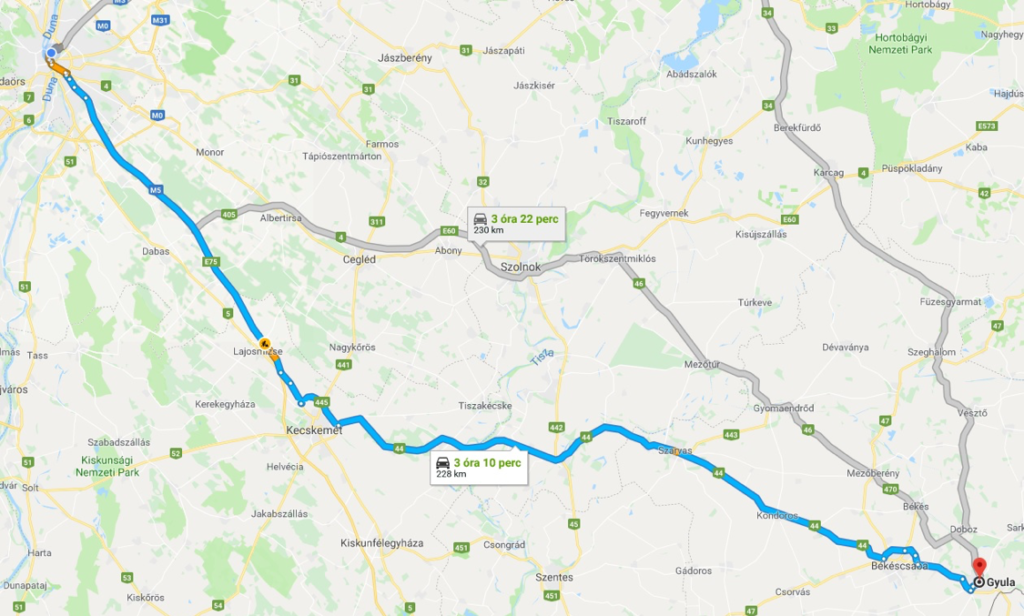 Fee's
$300 (US dollar) or 82.000,-Ft (Hungarian Forint)
Which contains: Training, Hotel, Breakfast, Supper, Party fee all included
Accomodation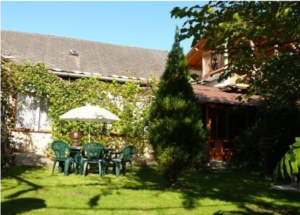 The apartment house is situated in the historic downtown of Gyula but quiet on the street next to the Castle Bath. The tastefully restored monument houses a Mediterranean garden where our guests can open for outdoor baking and cooking. We also recommend a larger friendship company. All our guests receive a discounted bath entrance.
Distance from the center: 300 m, from the Castle Bath: 250 m.
Practical issues (Map included)
The weather of Gyula
Like most Central and Western European cities, Gyula weather in winter (December to February) is accompanied with heavy snow and very cold temperatures. The city is blanketed with snow across several weeks each year. Summer months (June to August) can bring about mild to high temperatures of around 27°C; however, it is not all that uncommon for summer days to edge over 30°C.
Summer
During summer, from April till August, Gyula remains hot. The average maximums climb to 20 ºC while the low stands at mid-teens. July with more than 27 ºC and 276 hours of sunshine is considered as the hottest and sunniest month of the year. Although temperature seems somewhat unpleasant, it is one of the best seasons to visit Gyula.
Insurance
The Organizers of the Camp do not provide insurance and do not take responsibility for any loss, accident or illness that might occur during the Camp or in the course of travel to or from the meeting site. It is, therefore, the responsibility of the participants to check their coverage with their insurance provider.
Bank, Currency, Credit Cards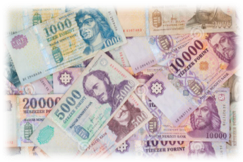 The unit of currency is the Hungarian Forint (HUF), denoted as "Ft" by the Hungarians. International credit cards (EC/MC, Visa) are accepted at most hotels, restaurants and shops. AMEX is rarely accepted by retailers. ATMs are available at the Airport and all over the city. (1 EUR is equivalent to approx. 310 HUF).
Banking hours are usually from 9:00 until 17:00 from Monday to Thursday, on Fridays banks tend to close earlier, usually 15:00 or 16:00.
Voltage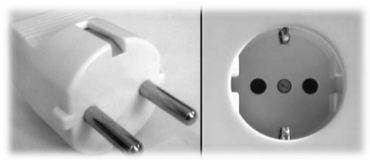 The electricity supply in Hungary is 230 V AC (50 Hz). Type F plug is used in Hungary.
Tap water quality
The drinking water quality in Hungary is excellent and safe to drink.
First aid, emergency and insurance
As with other EU member states, all emergency services can be reached by dialling 112. Hungary also maintains its internal numbers:
− Police (Rendőrség) – 107
− Ambulance (Mentők) – 104
− Fire service (Tűzoltóság) – 105
To obtain the international operator (for placing collect calls etc.), dial 199.
The Hungarian operator is available on 197.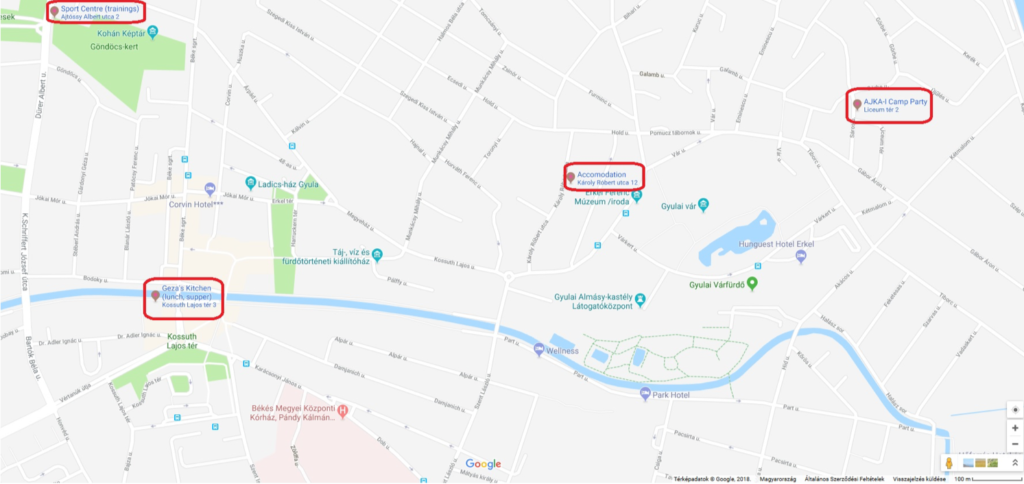 Accomodation – 5700 Gyula, Károly Róbert út 12.
Sport Centre (trainings) – 5700 Gyula, Ajtóssy 2-10.
Lunch, Supper – 5700 Gyula, Kossuth Lajos tér 3.
Party – 5700 Gyula, Liceum tér 2.